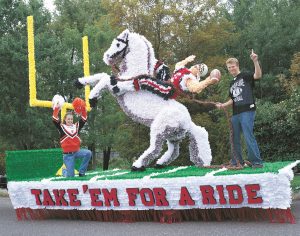 Parade floats are an amazing sight to see during celebrations and on very important events. Many times we are asked how to build a parade float. Surprisingly, they're easy enough to build with the right steps, materials, great ideas and a lot of patience and helping hands. Try our easy-to-follow guide on building a parade float:
1. Brainstorm for ideas.
Discuss with your team the theme or design of the float including the color motif and materials you're going to use. Here are the important questions to consider before building your float.
How big is the float? How elaborate is its design?